Thank you so much to everyone who has left comments of support and encouragement on this tough journey, we call weight loss!
I'm so thrilled to say that Diet Chef have agreed to provide me with another monthly hamper of their delicious, chef prepared meals. All calorie controlled and delivered straight to your door. What could be easier?
It was so exciting to fill out the meal selections, as this time I knew which dishes and snacks were my absolute favourites and which I would order more of.
In the space of only 4 weeks, I noticed that there were even more options to choose from as Diet Chef had added new yummy meals to the menu.
The hamper arrived 2 days later and it's lovely to see my cupboard stocked up with Diet Chef; my fruit bowl full of fruit; the salad drawer full to the brim and the veg on stand by.
For the next 4 weeks, I thought I would share with you, my favourite breakfast, lunch, snack and dinner for the week.
So here is this weeks:
Breakfast
2 Buttermilk pancakes with added banana and a tiny splash of maple syrup (this was a new addition to the menu. All week, I was looking forward to the weekend to enjoy this. The kids were so jealous!)
Lunch
Creamy Pesto Pasta Pot with pine kernels and herbs.
Snack
Vanilla Protein Bar (I ordered more of these as they are very filling and of course, covered in chocolate. Say no more!)
Dinner
Chilli Con Carne with kidney beans, added avocado and spring onion (this is my all time favourite dish, I've ordered quite a few of these!)
lbs lost this week: 3.5
Total lbs lost in 5 weeks: 16.5
Inches lost this week (taken over 4 measurements): 1
Total inches lost: 17.5
It's lovely to make it over that milestone achievement of losing a stone. Yippee!
During March, Diet Chef are running a Summer Challenge.
Diet Chef say, 'have you had enough of being unfit, unhealthy or unhappy? Then join our life revolution – the Diet Chef Summer Challenge. It takes 16 weeks to form a new habit and ultimately become a new person so by the start of August you could become the best version of you. Over the 16 weeks you will lose weight, get fit, and change your habits. We will teach you portion control, nutrition and how to feel good about yourself.'
Customers are able to sign up for the plan for as little as £150 per hamper. Details can be found here.
I'd love to know if you are on the Diet Chef plan or how you are getting on with your weight loss journey.
Disclaimer: The meal plan I am on would cost £61.25 a week/ £245 a month. I am kindly being sent a free monthly hamper from Diet Chef for the purpose of review however all words and opinions are very much my own.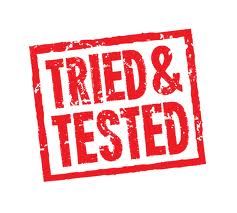 Please follow and like us: