A few years ago now, someone once said behind my back,"I don't trust Ali because no one can be that happy, all of the time!"
It's a comment that has always stuck with me.
At first I was insulted. After thinking about, I think it's bloomin' wonderful.
I do like to smile. Sometimes the smiles are strained. Sometimes the smiles are forced but there is a quote which I adore and carry in the back of my mind, always:
My favourite childhood author, surely has a point here.
Thinking positively; having happy thoughts and smiling, really does make you feel better, look better and improve your overall health and well being.
Don't get me wrong, things do get me down sometimes. The stresses of work, lack of sleep caused by 2 young children and a home to keep looking pretty, all take their toll on my smiley demeanor. It's inevitable. But if I'm going to try my best to choose Happy, here are my top 6 ways to radiate sunbeams.
1. Get Outdoors
Without fail, being outside and breathing in that good old fashioned fresh air, can make you feel energised and more calm. Staring in awe at Mother Nature, is good for mind, body and soul. How can the wonder of our surroundings, not make you feel good?
I love the beach. The view; the smell; the smiles it creates, Summer or Winter, it's a sure fire winner.
I love the forest. The sounds; the colours; the beauty of how it changes with the seasons.
I love watching a sunset. Simply beautiful.
I take great comfort in the ideal that when I ask Harley what he would like to do, "… go outside somewhere" is always his staple answer. Being outdoors, is free, a definite smile maker, so go on, go and increase that vitamin D intake whilst feeling super happy and alive.
2. Fill the Diary
It goes without saying that an exciting time or event planned ahead, will help to boost mood and morale. It would be fantastic if we could all have holidays booked throughout the year to look forward to but in reality, the purse strings don't stretch that far. But planning ahead doesn't have to all be financially. It could be a day out that's been planned for the next school holidays or something that's happening next month or at the weekend. It could be as simple as thinking 'tonight I'm putting the kids to bed early and enjoying a hot bubble bath and a glass of vino.' That thought has most certainly made me smile through many a long day at work.
Reality isn't an easy ride.
Life will always throw us challenges and hurdles to overcome. If it didn't, I'd feel pretty put out and life would perhaps be a little dull.
I don't want an easy ride. I want to be challenged. I like overcoming the hurdles. I like achieving.
But it's in these moments of adversity, that a little ray of light is essential. To keep me sane. To make me smile. And a little forethought of what is ahead, is like a warm hug that gets me through.
3. Care Bears
As much as it's nice when someone buys or does something lovely for you, the look on someone's face when you have done something for them, is worth so much more.
Again, it's not the financial things for me.
The moments that surprise me most and make most of an impact are the simple things, the things that make me think I was in someone's thoughts.
I remember when I had just given birth to Harley and returned home with him, a lovely friend arrived with a lasagna that she had baked for us so that I wouldn't have to cook dinner. So simple yet unbelievably thoughtful and more than appreciated.
One of my best friends always texts me quotes and images about friendship. I've kept all of them. They more than make me smile.
We had a 'Care Bear Week' at work. We each had a colleague at school, who we had to do something lovely for, throughout the week. We didn't know who our Care Bear was until the end of the week (and only if they revealed themselves!) Things ranged from a cup of tea waiting for you on your desk in the morning, a chocolate treat, our playground duty being covered, but sadly not an offer of marking our books, hmm, I wonder why?! Little notes left wishing us a good day, someone even had their lunch made for them!
It was such a lovely, lovely week. There were so many happy faces and so much positivity. Random acts of kindness certainly make you and others feel great.
Why not try a Care Bear Week at your work? I guarantee you will create and see so many smiles.
4. Surround yourself with Happy
We all have the people who we visit, call, text, email or tweet when we need a chat, when we want a laugh or need to be reassured or guided.
It's inevitable that there are people who you choose to surround yourself with if you want to feel happy and positive. And inevitably there are those that you choose not to!
We all have our happy people. The people who make us happy.
My kiddies make me beyond happy. Their innocence, their infectious laughter, their wonder of the world, encapsulates everything that makes me happy. Beyond measure.
My closest friends, family and husband make me feel safe. They reassure me. They support me. They are the people I go to if my Happy levels need a top up.
Choose your happy people. Choose wisely. 'Smiling is infectious, you catch it like the Flu. When someone smiled at me today, I started smiling too.'
And what makes my 4 year old most happy? Can you guess?!
5. Find your Happy Place
It could be a place that you love to visit. A holiday spot that finds you returning every year, or a town that attracts you for a weekend. It could be a park bench, a nature reserve or a beauty spot. It might be a certain room at home or even a specific chair.
For me, it's here:
7 miles of our local, uninterrupted, golden sandy beach. 'Beautiful' doesn't even cut it.
6. Have some Me Time
I recently wrote about the importance of Me Time. Mum Time. As hard as it is to put ourselves first sometimes and give ourselves a bit of credit, having time to do things we enjoy, just for ourselves, is crucial for our sanity, let alone our health and well being. Any one of these activities (perhaps apart from the running!) never fails to put a smile on my face and make me feel good.
1. Have a bubblebath – minus the child screaming "Muuummy!" through the keyhole.
2. Read a magazine – trashy or intellectual.
3. Retail therapy – either online or the traditional visit to the shops method.
4. Listen to music – I'm a secret One D fan when I'm on my own. Have you listened to Night Changes? Wow it's beautiful.
5. Eat chocolate – either the brown, black or white variety, whatever delights your taste buds.
6. Go out with friends – right, who's up for meeting at Costa?
7. Go for a run – um, that's supposed to be enjoyable, right?
8. Paint your nails – this always makes me feel pretty.
9. Watch a film or your favourite Soaps – my sister and close friends will now be saying… yeah right, Ali, football or darts more like.
10. Browse Social Media – Yay!
So I'm off to have a hot bubble bath with a copy of Heat magazine, a bar of Dairy Milk, One D singing to me through the speakers and Twitter on my phone.
So those are my top tips for Choosing Happy.
Just the thought of smiling, is enough to trigger those happy chemicals in your brain. So if all else fails, just think about being happy and your subconscious will radiate those sunbeams.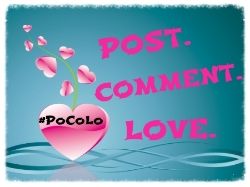 Please follow and like us: