I know, I know, my clubbing days are well and truly over. No longer can I strut around a dancefloor all night, throwing some moves in my stilettos, until the early hours.
I never thought I could relive my clubbing days through my 17 month old but this week I've nearly managed to do just that.
Baby Goes Clubbing is a monthly event held by Minky Moos. Minky Moos is a wonderful group for babies and toddlers, specialising in music, movement and sensory enhancement. Once a month, Baby Goes Clubbing is held at the very swanky, Bar So Nightclub in Bournemouth.
A lovely friend, Sarah and her gorgeous baby, Immy invited myself and Lola along for a boogie and it was so much fun. The theme for this month was Neon.
Neon reminds me of the 80's, so a pair of leg warmers made from some bright pink socks with the feet cut off, were a must have!
Every child was given a glow stick. Lola wore her's on her ankle.
The dancefloor was set up so wonderfully for the children and babies, with helium balloons and LCD graphics to really give it a disco feel.
To start with, the staff who run the session, led a dance routine to get the children (and mums) warmed up. Lola was a little apprehensive at first as it was quite a big group but she soon felt confident enough to wave her arms around and start shuffling her feet!
The children then had some free dance time to show off their moves. There was then a more relaxed part of the session where all of the mums and children sat around and played with the flashing toys. A wonderful sensory experience.
The staff also walked around with spinning lights; Lola's little friend Immy was transfixed.
There were bubbles to play in too:
What I really loved, was the seating area, for when the mums little ones, needed a rest!
Baby Goes Clubbing is a new and unique concept, one of which I'm totally taken by. It really is fantastic for developing children's social skills, it's super for building confidence and of course, developing a love of music and dance.
As a mummy, it's a brilliant way of socialising and meeting other local mums. The music is a mixture of the latest hits and some 80s/90s. So the DJ did a super job!
The staff were fab and along with the venue, Baby Goes Clubbing is by far and away, the best baby group /session / activity, I have ever been to. Clearly structured to engage and stimulate.
The session is £5 which includes a glow stick and squash and biscuits. It lasts for an hour which I thought was super value for money.
It really was the ultimate dance experience, for mummy and baby. Lola and I will definitely be back next month.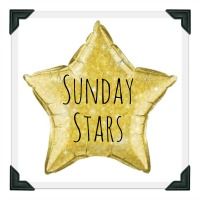 Please follow and like us: