As far as children's cartoon characters go, you know you've made it when you have your very own theme park.
With Peppa Pig always on our TV and cuddly toy George and his dinosaur in our playroom, it's wonderful for our kiddies, that Paultons Park have enabled these characters to come to life in Peppa Pig World.
As regular visitors to both the theme park and Peppa Pig World, we know that we are always guaranteed the perfect family day out, whenever we visit. It's a day out that always receives lots of cheers when we are on our way and lots of sleepy children when we are on our way home.
Now, Paultons have launched Peppa's Early Play Pass; brilliant news for all Peppa and George fans.
The Early Play Pass allows access into Peppa Pig World, an hour before it opens. You are asked to arrive at 8.45am. In that time, visitors meet Peppa and George personally; play in George's Spaceship Playzone and have 15 minutes to go on the rides in the park before it opens.
We were absolutely delighted to be invited to try out the Early Play Pass. We filmed our experience and you can see the short film that we made with Paultons, at the end of this post.
First up, a huge bonus for all parents here, when you arrive at the park before it opens to the masses, the car park is empty! We had the pick of where to park, so the space next to the entrance had our proverbial name on it. No long trek to the entrance and no remembering which zone we had parked in! Perfect already.
Upon arrival, we were greeted by a member of staff who gave each child a special name sticker
We were then briefly talked through the Early Play Pass so as to know what to expect and walked through the park to the School House. All the children were so excited to know that they were going to wake up Peppa and George. There were so many giggles as they shouted to wake them up.
Peppa and George came out to greet the children. They each spent a considerable amount of time with each child. There were lots of big squishy cuddles and high fives.
From a parent's point of view it was so lovely, not to feel pressured to get a quick photo of your child, while others were waiting their turn. There was no queue; it was very relaxed as we were such a small group. It meant that the children all had lots of time with Peppa and George. It was great for us, as Lola was a little apprehensive when she first met them. Ordinarily, we would have had to walk away as others would be waiting but this set up was perfect for us to be able to let her get accustomed to these huge pink furry animals so that she could go back and properly say hello and hold their hands.
We then went with Peppa and George into George's Spaceship Playzone. It was like having a huge indoor soft play, all to ourselves. An absolute dream for the children. The Playzone has climbing frames, slides, soft ball fun, a hot air balloon and a rocket to peer out of the window. Lola loved the toddler area complete with musical instruments and soft play shapes and rocker.
Peppa and George played with the children and were partial to some ball fun! Each child was beaming, I bet they never ever thought they would be chasing Peppa around a volcano with exploding balls!
We then had lots of time to have some photos taken with Peppa and George, again this wasn't rushed which allowed us to get lots of photos. The staff are able to take photos for you, on your camera if needed.
And if that isn't enough for all mini Peppa fans, we then had 15 minutes to use the rides in Peppa Pig World, just us, before the park opened to the public.
This was absolutely brilliant.
We didn't have to queue, we chose where we sat on the ride, we were the only ones on the ride and when the ride finished we could stay on and ride again … and again!
What a truly wonderful experience for all Peppa Pig fans whether it be a special treat, a birthday, or simply making memories to cherish.
The Early Play Pass is available on selected dates and needs to be pre-book as there are limited spaces available. Usual admission rates to the park apply and prices for the Early Play Pass can be found here.
Disclaimer: We were invited by Paultons Park to use the Early Play Pass, however all words and opinions are very much my own.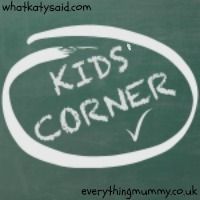 Please follow and like us: