"Isn't it Father's Day everyday?" Ethan said!
Well, he's right. Daddy does always seem to be the one who gets the lie in at the weekends, but it was really lovely to get to spoil Daddy properly last Sunday.
The kids wanted to make him breakfast in bed (I think it was more about waking him up so they could give him all of their presents and cards that they had been busily making – It was all I could do to get them to wait until Sunday because they were so desperate to give them to him!)
The boys bought some lovely little gifts for their Daddy, the chocolate pint of beer looked fab but I wanted to share a couple of lovely gifts that we found.
I love this print from Three Fried Monkees that I personalised for Father's Day:
I added my favourite quote about Family onto the bottom and then personalised the words on the pictures of the children. I chose the colours of the print and it arrived so quickly. Three Fried Monkees sell lots of different prints for all occasions which you can find here. They have kindly offered my readers 30% off any order by using the discount code MYLIFEMYLOVE at the checkout. I'm definitely going to be popping back.
Lola gave Daddy a gorgeous little sign from Poppy's Patch, aren't the words just gorgeous:
We also had a bit of fun writing Daddy a chocolate letter. I had to stagger the chocolate buying so that I didn't look like a complete gutz!
And I just had to share this little film that we made. I love it and I know he did too:
We love you, Daddy. We hope you had a lovely day.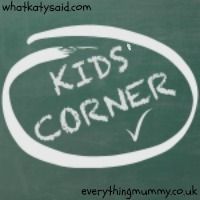 Please follow and like us: