My gorgeous boy, 
We have just found out that you have been offered a place at our favoured school.
School.
How are you already old enough to go to school? My precious little bundle of love that was always content from the minute we brought you home from hospital? My beautiful boy. My Harley.
These 4 years have been the best of my life. I burst with pride knowing that you are mine.
You are truly beautiful inside and out.
Grandma always says how polite you are. You are so well mannered. You even thank me every day for the food I make you. I have never asked you to do that.
You enjoy the simple things. Being outside. I struggle to keep up with you. But I always will be, right by your side.
I remember the first time you said those words, totally unprompted, "I love you, Mummy."
I cried.
My heart couldn't have felt more full.
And now, I feel like 'our' time is running out. These early years are just not long enough. By any stretch.
I don't doubt for a minute that you are ready for school. You are excited. I know that. I know that you are looking forward to riding your scooter to school. I know how excited you are to do P.E and how you want us to go and buy your little green uniform, right now!
I don't doubt for a minute that you will grow up even more between now and September. And then you will be 5. You will be one of the eldest so I hope you will look out for your younger peers.
You won't know anybody to start with. This was a decision that Mummy and Daddy thought long and hard about. Whether to separate you from your preschool friends? We don't doubt that your happy, sunny nature will allow you to make new friends very easily. We are sure your social group will grow and you will have lots of friends.
I often find my mind drifting to the future. Kissing you goodbye as I see your little legs running off to find your friends in the playground. Waiting at the school gate, watching you walk towards me with your rosy cheeks, shirt untucked and grass stains on your trousers. You carrying your little lunchbox and book bag.
So my advice and hopes for when you start school:
Always be kind ~ show your friends and even those that aren't, the caring side that we see everyday with your brothers and sister.
Share your belongings and your time ~ like when all you want to do is play with your Lego and you put your half built spaceship to one side so that you can play 'Row, row, row your boat' with Lola.
Be brave ~ don't be afraid to try new things. It's ok to fail and make mistakes. This will only make you learn better.
Be bold ~ use your voice; speak out; ask for help; join in and take part.
Never say you're bored ~ only boring people say they are bored. Look forward to playtime if you need to. But enjoy each day.
Just do your best ~ it will always be enough.
Dream big ~ just like I do, for you. You can achieve anything.  And I know that you will.
I love you, Harley. I'm beyond proud of you.
Love Mummy
xxx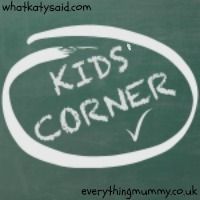 Please follow and like us: